Ten Principles for Good Design
First published: 03 December 2020
A free minimal wallpaper of Ram's ten principles.
I've long been a huge fan of Dieter Rams and his extensive portfolio of work at Braun and Vitsœ.
When I heard that Gary Hustwit was looking for funding to film a movie about Rams' career, I couldn't resist backing it on Kickstarter.
One of the perks was to get a letterpress of the ten principles on card. This was set in a beautiful font close to Archia by Atipo (I believe it might be Space Mono by Colophon) that I wanted to reimagine for the digital screen as a reminder of the principles. This allowed me to have a constant reminder to ensure my designs are always refined and focus on delivering maximum value in a minimal form.
I've made this wallpaper available to download in three sizes for mobile, tablet and desktop. You can grab them below. In my version, I've set this in Archia.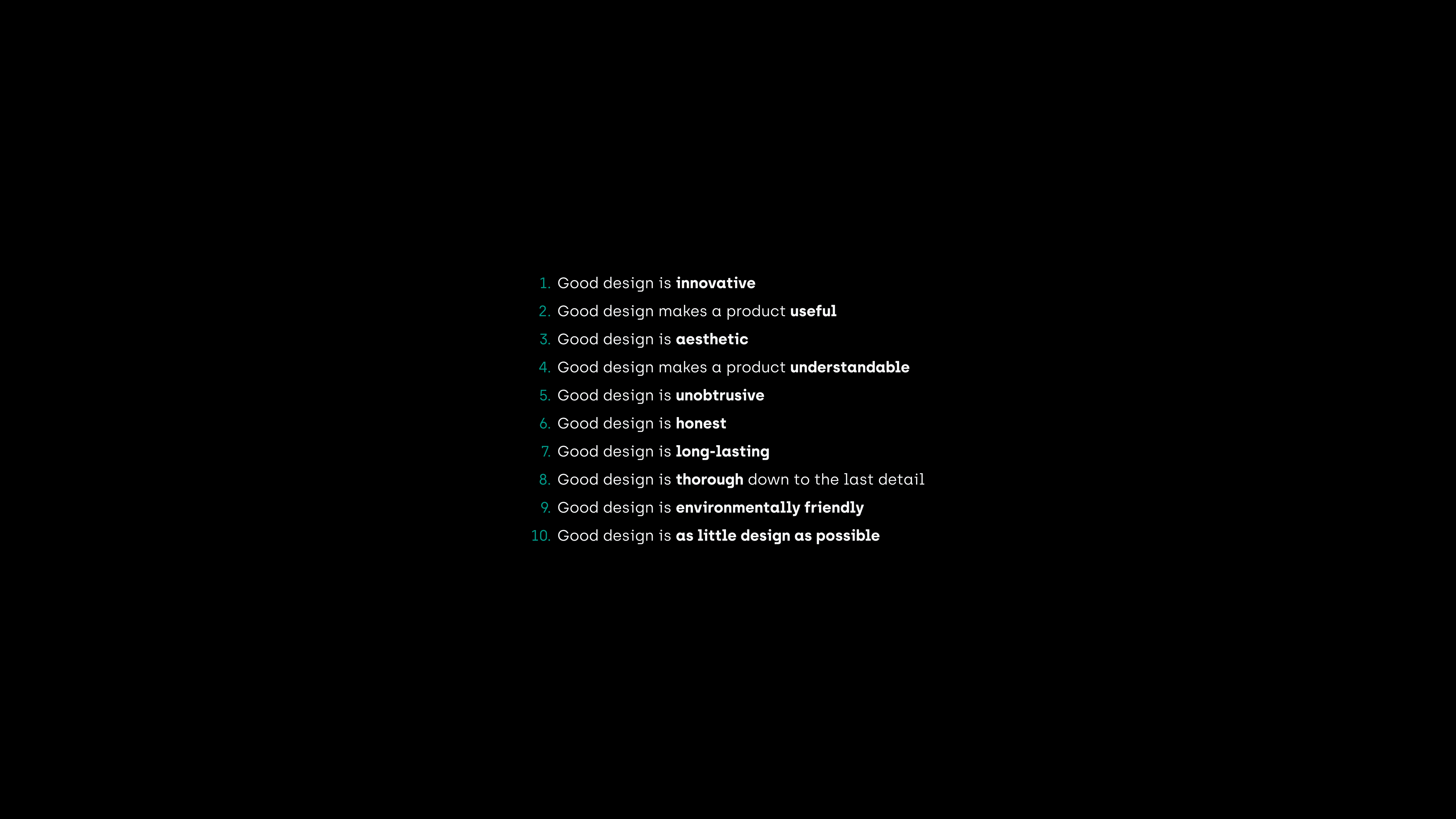 Last updated: 27 April 2023 (5 months ago)