Cosmic Go
Powering a personal SwiftUI app with Cosmic
View and manage on-the-go
Built to enable me to view, read and update my personal Bookmarks, Blogs, and Features via a native app. Works across iOS, iPadOS and macOS.
Clean and native
Using SwiftUI, the Cosmic Go app is designed to work perfectly across iOS, iPadOS and macOS seamlessly.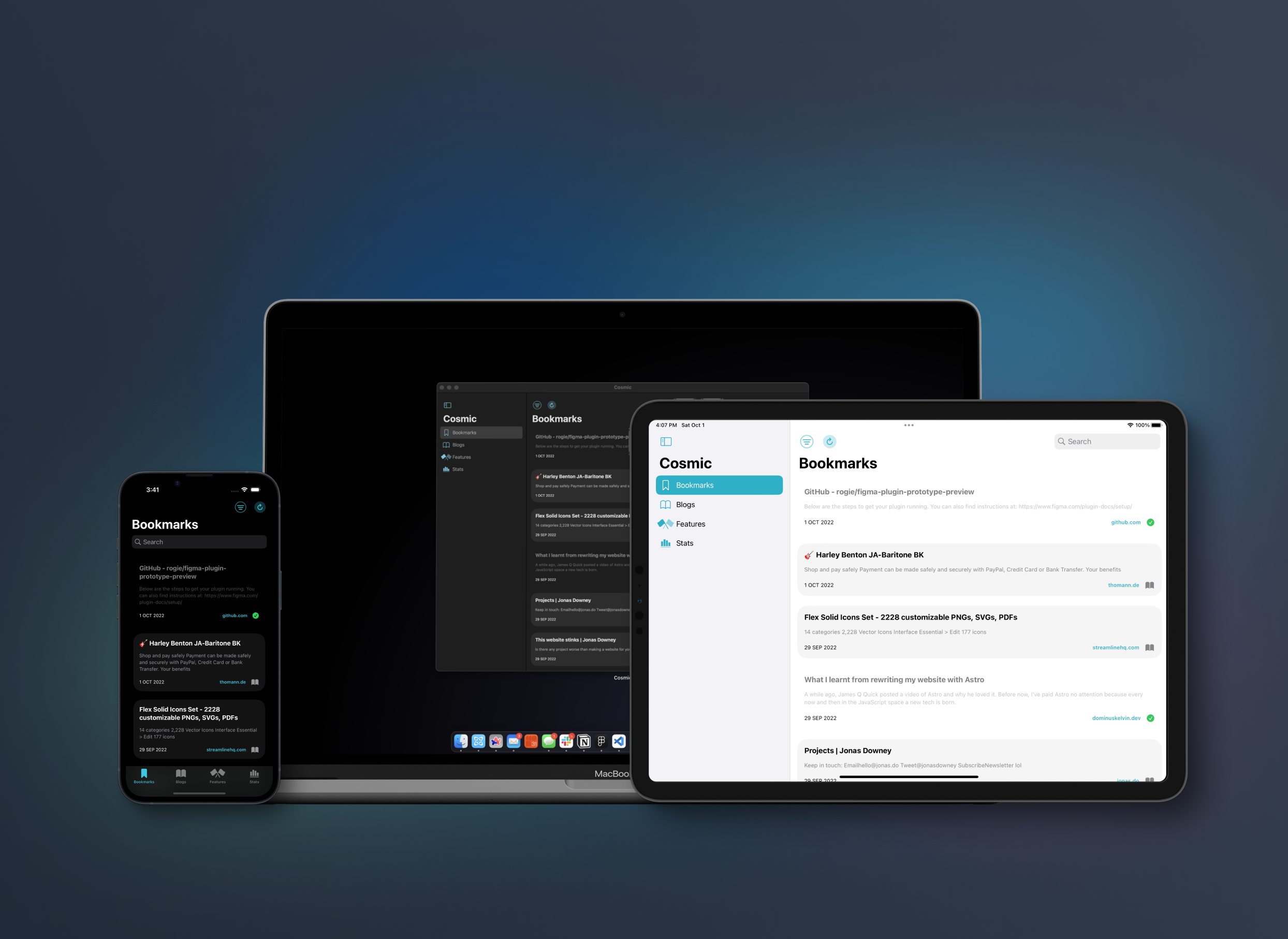 Powered by Cosmic
All content is read and written from and to the same Cosmic CMS that powers my personal website. This way, I can keep content in sync between platforms. The bookmarks you see on my site are identical to those on the app and sync read state between each other.
View and update
Thanks to Cosmic's read/write keys, I can both take content into the app via a JSON fetch request, and POST back to it on-the-go. This makes simple things like editing a typo or updating the date of a Feature really easy.
And more
Aside from my Bookmarks, where this project started, I've also included ways to view and manage my Blogs, Features and view some basic stats.